Genshin Impact Official Tivat Zoo Series Diluc Noctua Plushie
Description
Tivat Zoo Series

Diluc Owl Plush Pillow
Product Details
Sources: Genshin Impact
Product Name: Tivat Zoo Series Diluc Noctua Plush Dolls
Material: Polyester, Spandex
Product Size: Big doll about 40cm high, small doll about 10cm high
Color: As shown
Included Items: diluc owl plushie or diluc owl pendant or diluc owl plush full set* 1
Precautions
Please avoid prolonged exposure to high temperatures, sun exposure, rain, and soaking.

Please avoid contact with sharp objects, rough objects, corrosive substances, or oil stains.

Plush cloth dolls soaked in water after cleaning, their shape, attitude, texture, etc. can not be fully restored to their original state, therefore, water cleaning is not recommended.
Buyer Reading
The shipping time of the pre-sale products is based on the official announcement.

Due to the difference between different monitors or color reflection in the monitor lighting, background, etc, The picture may not reflect the actual color of the item, please refer to real.

Please allow a 1-5mm error due to manual measurement.
Detailed Images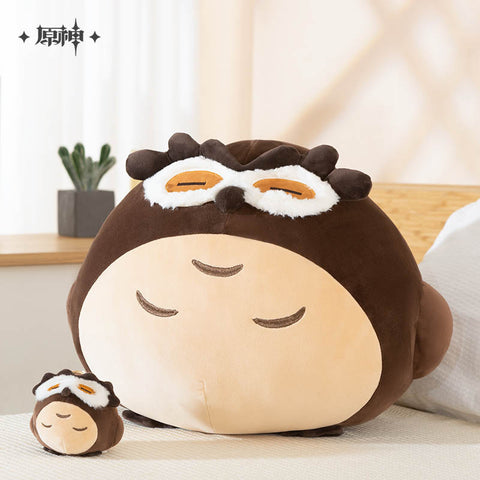 Genshin Impact Official Tivat Zoo Series Diluc Noctua Plushie
Pillow-40cm