Xiao's identity, origin, and actual body
Xiao is a playable Anemo character in Genshin Impact. 
He is an Adeptus by the name of Aratus and is one of the members of the Order charged with guarding Liyue to subdue the demonic spirits that plague it. He spends most of his time in seclusion at the Wangshu Inn, indulging in almond tofu.
Genshin Go's bestseller, Xiao Bird Plush Dolls
You're looking at Genshin Go's Xiao bird plush dolls, which were lovingly hand-sewn from durable and soft polyester fiber, the Xiao bird plush dolls are compressed and transported to the customers. Xiao bird plush also makes a great pillow and can be used as an adorable decoration!
The usage scene of the Xiao body shape dolls
This Xiao body-shaped pillow is designed to look like Xiao's real body.
If you fall asleep on Xiao plush, a giant elf plush toy, it will become your pillow! If you want to lie on the couch a little more comfortably, it will become your cushion! If you want to use it to decorate a spacious room, it will become your ornament! Xiao bird plush is soft to the touch and restores the animation effect to the maximum extent. In addition, it is shipped compressed, so you need to take it out and knead it properly after receiving the goods to restore it to its original form. Hand-sewn for detail, this stuffed animal is one of a kind and will bring joy to all who see it!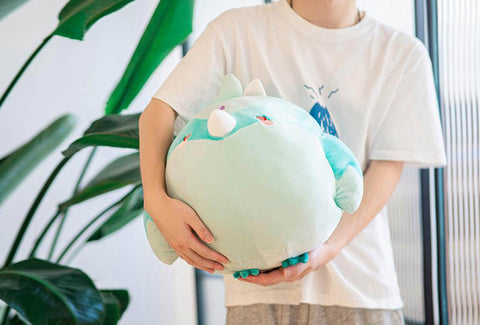 Purchasing channels
Genshin Go is an online store that sells peripheral products of the Genshin Impact game. You can visit our website genshingo.com to learn more about it. In our store, you can find Xiao bird plush, the softest of all birds! They are so fluffy and furry that it's hard not to want one for yourself. With its cuddly form and feathery wings, xiao bird plush is guaranteed to be your new favorite stuffed toy.
Product parameters
This Xiao bird plush doll's form is made of polyester fiber and measures 45*40*40cm. The size of this product makes it perfect for playing with. It can also be used as a plush toy or pillow, which is excellent for those who want to relax after a long, and the quality is guaranteed. Lastly, its' current price is $55.98.

Product selling point
Xiao bird plush dolls are hand-sewn, non-machine-made, have excellent hand feeling, are very soft, and comfortable to touch, especially when held, they will look great on the bed or sofa and can be used as a decoration. This will bring you a surprise! Xiao bird form--so soft that you can squeeze it, climb it, and lay on it. The giant plush Xiao bird is like a real-life bird and is not only cute but also very comfortable.