With many types of xiao genshin, choosing just one that's right for you can be challenging. Luckily, though, there's an easy way to narrow your search – xiao plush genshin is the perfect choice for any genshin lover who wants to own a stuffed animal and functional clothing at once! Find out how this adorable genshin can help you accomplish this feat in the following guide on do you want to experience dressing xiao genshin impact.
You need Xiao's dress-up cotton doll first.
Xiao's dress-up cotton doll is a toy that can be used in various ways. It has multiple parts of the costume that can be interchanged, including the top, pants and shoes, which means it has many combinations for kids to use in their own imagination. The most common type of xiao dress-up cotton dolls is plush dolls and cloth dolls.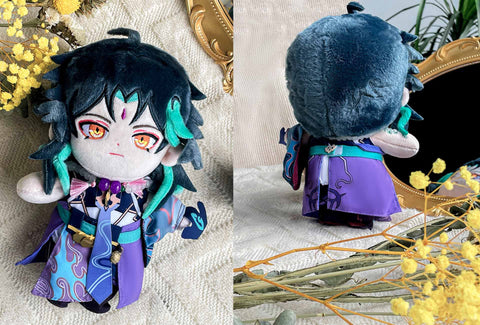 Xiao can dress up cotton dolls suitable for people (children, people who like dress-up games, Genshin fans, etc.)
Genshin Go is a brand that sells products for Xiao dress-up dolls. The dolls are made with high-quality materials, and they have skin-friendly fabrics. These Xiao dolls are suitable for children who like dress-up games as well as for adults who would like to enjoy dressing them.
Product parameters and Store information 
Genshin Go is our store that sells these dolls, which you can find out on our website genshingo.com. These dolls are made of Super soft short plush + PP cotton and have a variety of outfits. The doll's height is about 8 inches, making them perfect to look at.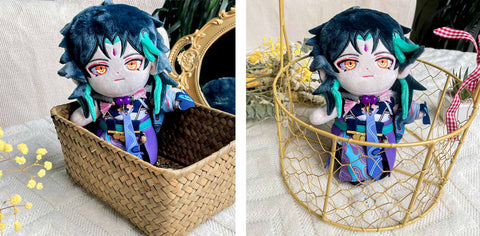 Now on sale
Single cat pajamas $32.98; and Xiao dress up plushie (comes with clothes) $69.98. $74.98 - Xiao dress up plushie + cat pajamas, you can have two outfits.
Here is the list of inclusions: A Xiao nude doll, a sleeveless top, a pair of pants, a sleeve, a string of pearl necklaces, a pair of shoes, and cat pajamas (can be worn with the original clothes replacement).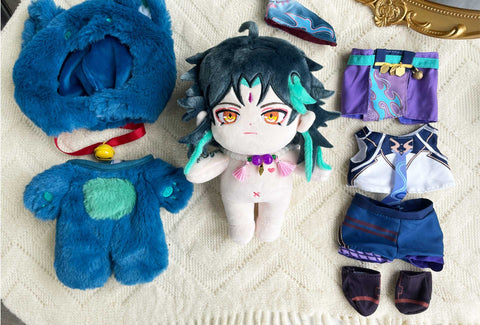 Product selling point
The doll's clothes can be taken off and changed; in addition to its clothes, they can also be matched with cat pajamas; cat pajamas are soft to the touch. Fine workmanship. It uses a high-quality plush and PP cotton design. The appearance is fashionable and cute, suitable for children to embrace. Cute size, perfect for playing with your hand or decorating your room. Washable and safety-tested, completely non-toxic, and harmless.
Hand-sewn; each product is carefully made; exquisite outer box packaging. Packed in OPP bags, delivered safely to your hands.
These characteristics are also reflected in its product packaging, which can be neatly stacked; cleaning is simple and convenient. These benefits of Genshingo give a new meaning to Xiao Dress Up Dolls.